---
Gallery: Planets - with C14
---
Planets Album Celestron C14

All Images have been captured with Celestron C14 mounted on Gemini G41 with Pulsar Controller. Camera used was Philips Webcam Toucam 740. No guiding. All images have been overworked with Adope Photoshop and Imageplus. Stacking was done with Registax.
Sequence is date - latest images are on top.


Jupiter
505 frames stacked
C14, 2006-07-18

Jupiter
452 frames stacked
C14, 2006-07-06

Jupiter
300 frames stacked
C14, 2006-06-25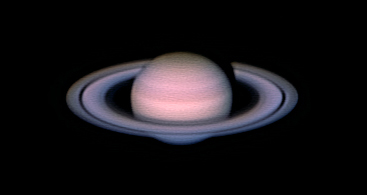 SATURN 2006-04-21st, 501 images stacked, C14, 3920mm focal length

Mars 20051107
404 frames stacked
C14 2x Barlow

Mars 20051108
339 frames stacked
C14 2x Barlow

Mars 20051108
205 frames stacked
C14 2x Barlow

SATURN 2005-03-21st,
903 images stacked
| | | | | |
| --- | --- | --- | --- | --- |
| Io infront of Jupiter | | Io right outside jupiter | | Jupiter February 16th 2004 in Focus of C14 |

Mars C14
20030622

Mars C14
20030630

Mars C14 20030714
rgstx 100 frames

Mars C14 20030720
rgstx 167 frames

Mars 20030806
127 frames stacked

Mars 20030809
165 frames stacked

Mars 20030820
230 frames stacked

Mars 20030820
163 frames stacked

Mars 20030820
163 frames stacked


---
---